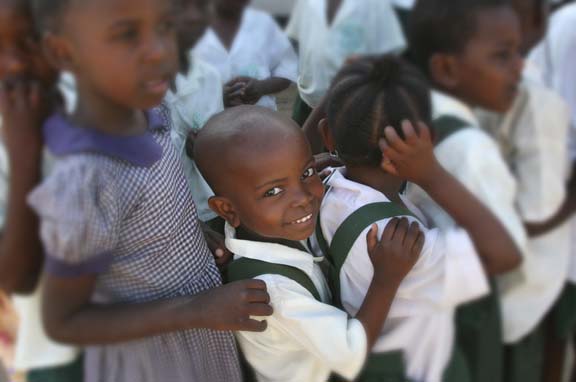 Line-dance at Bibi Jann Children's Trust School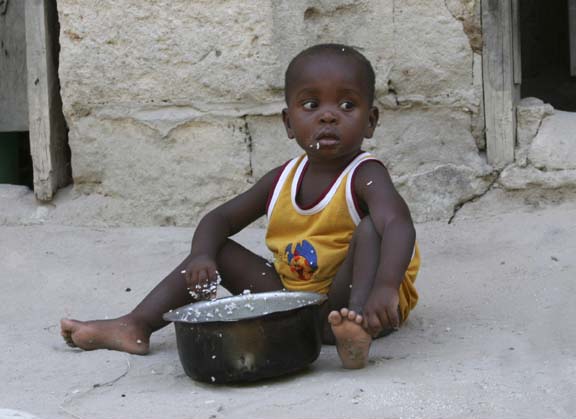 Mealtime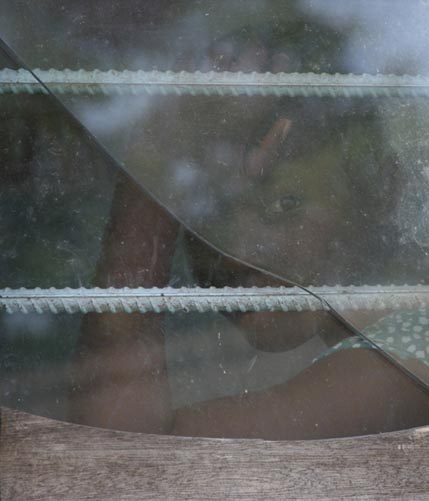 Young girl orphaned by AIDS lives at the Bibi Jann Children's Care School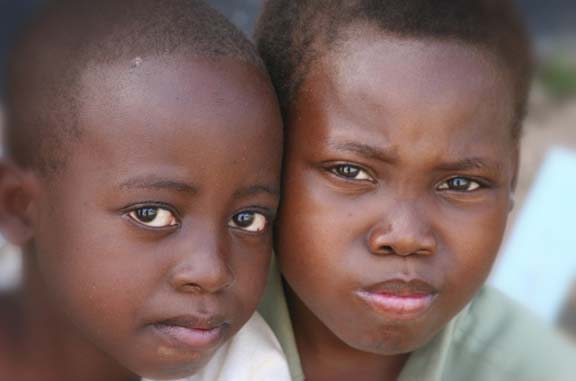 Cousins, who first lost both parents, then lost their Bibi, all to AIDS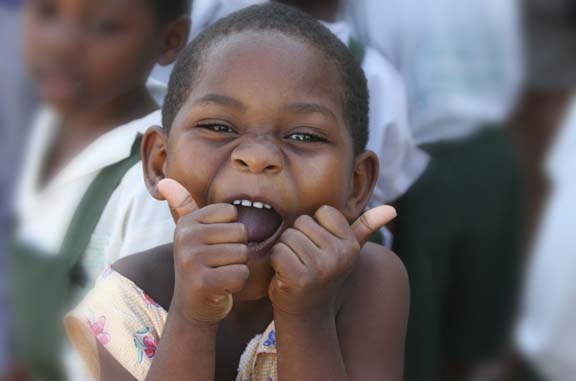 Still the kids find joy and play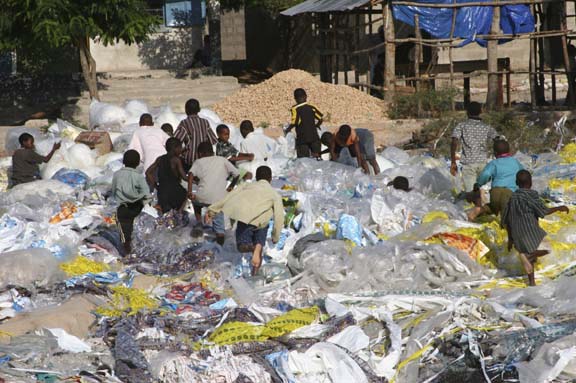 The witch doctor took me around to photograph some random scenes; he told these kids that there was "pipi" (candy) buried in the plastic.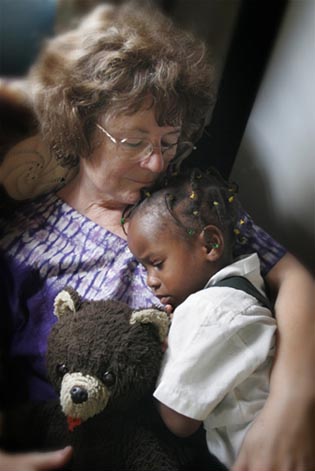 Little Sarafina's future wasn't very promising, her mother is a drug addict and her Bibi is dying of AIDS and not willing to let Sarafina be adopted. She adored Jann. The adoration was mutual.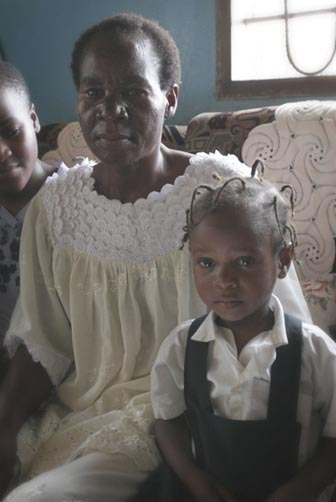 Sarafina and her ailing Bibi.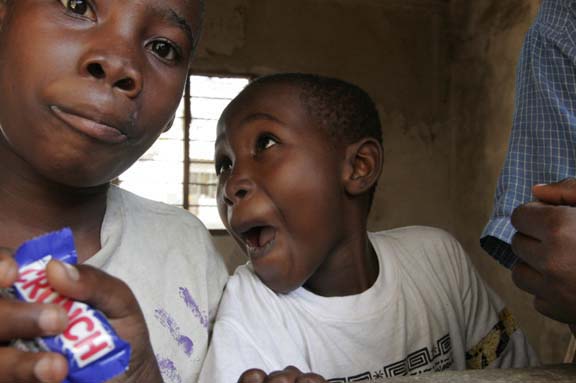 Kids love the candy that we brought.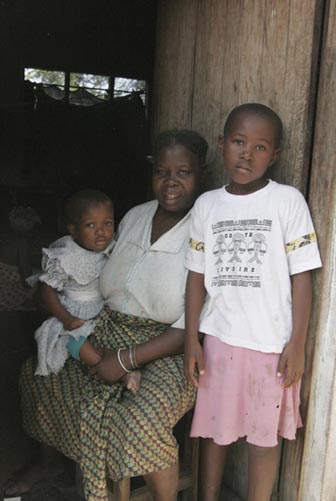 Bibi applying for aid from Bibi Jann Children's Trust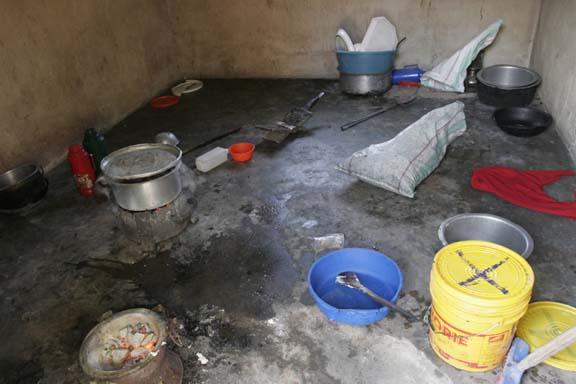 Communal kitchen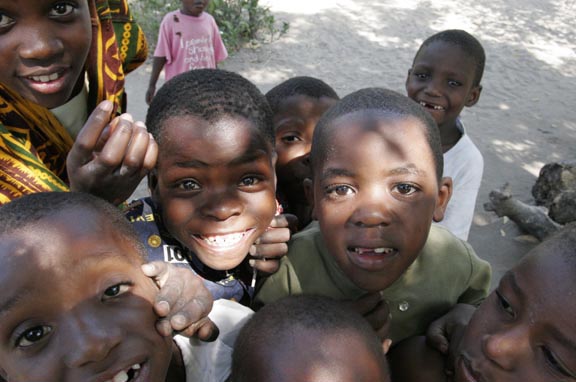 The word that someone has candy and a camera travels fast.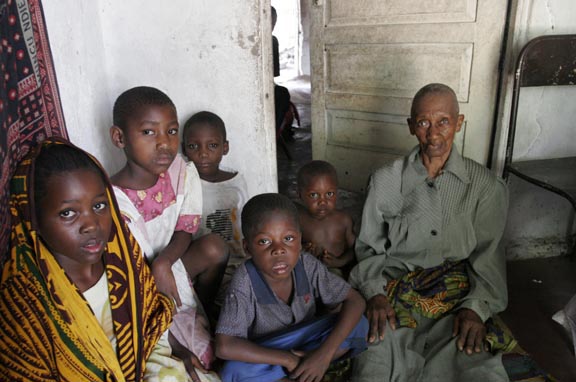 This Bibi is nearly 80 years old and now has five children to raise;
her other children all died of AIDS.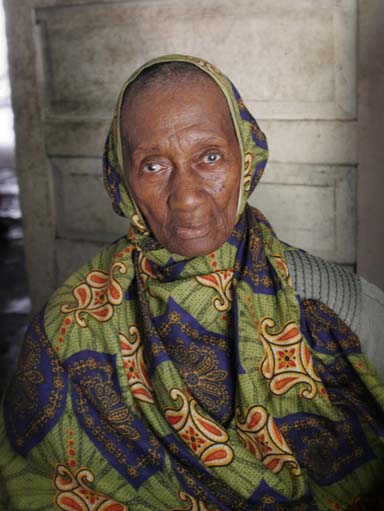 Nearly 80 years old and now has five children to raise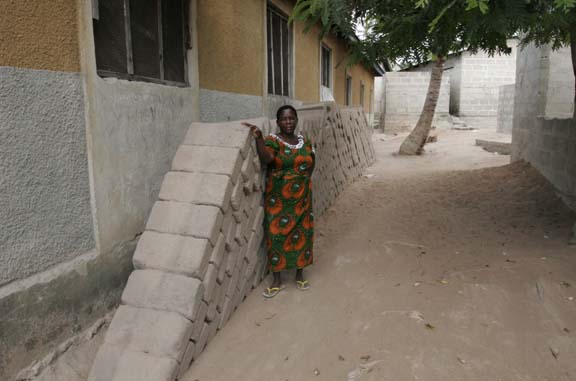 Bibi Howa was able to buy bricks and build a house thanks to a donor in the Bibi Jann Trust.
Bibi with granddaughter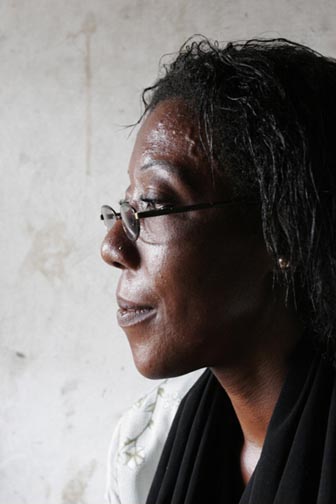 Young woman recently accepted to receive treatment for AIDS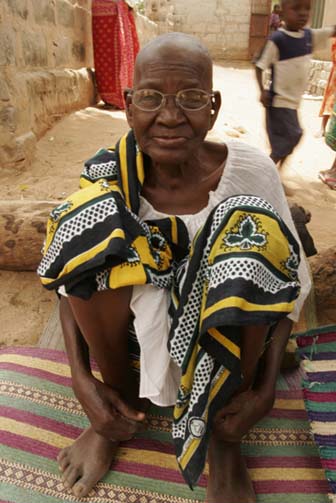 Bibi wearing my glasses. She thought that they were a gift.
I wish they could have been.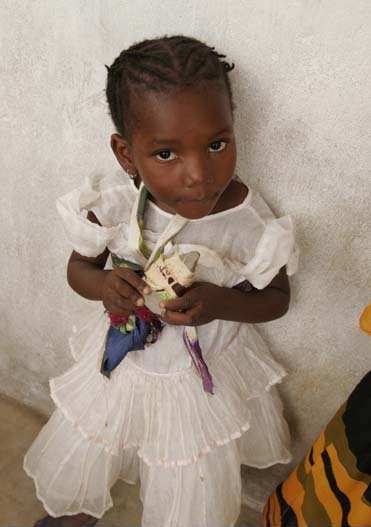 Village girl playing with rock as doll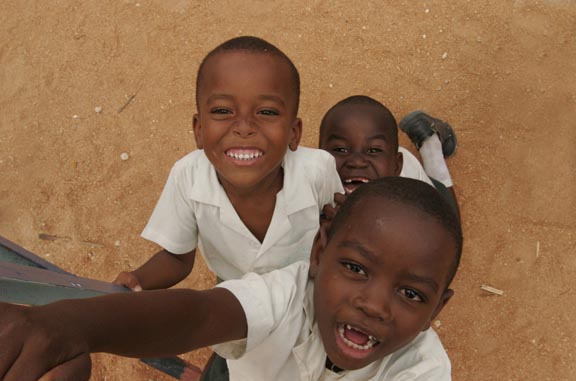 Play at Bibi Jann School
Merry-go-round at Bibi Jann School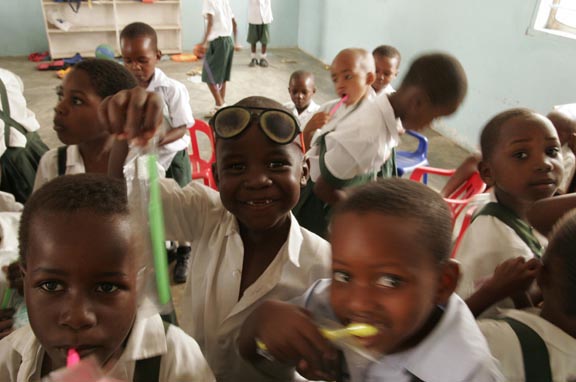 Donated toothbrushes were a big hit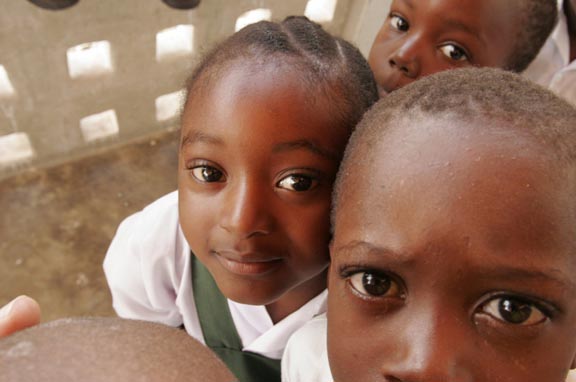 Sweet faces at Bibi Jann School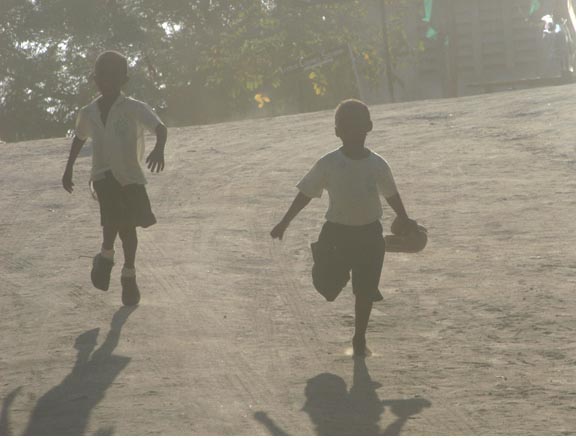 Students running after truck that was carrying Bibi Jann